Big Battles with a lot of units on both sides, greatly Optimized to run Smoothly.

+20 Different Units, each one has unique power points and weak points. More types of Units are coming, Vehicles, Airplanes, Tanks. Each unit has a unique ability that will impact gameplay when placed on the battlefield.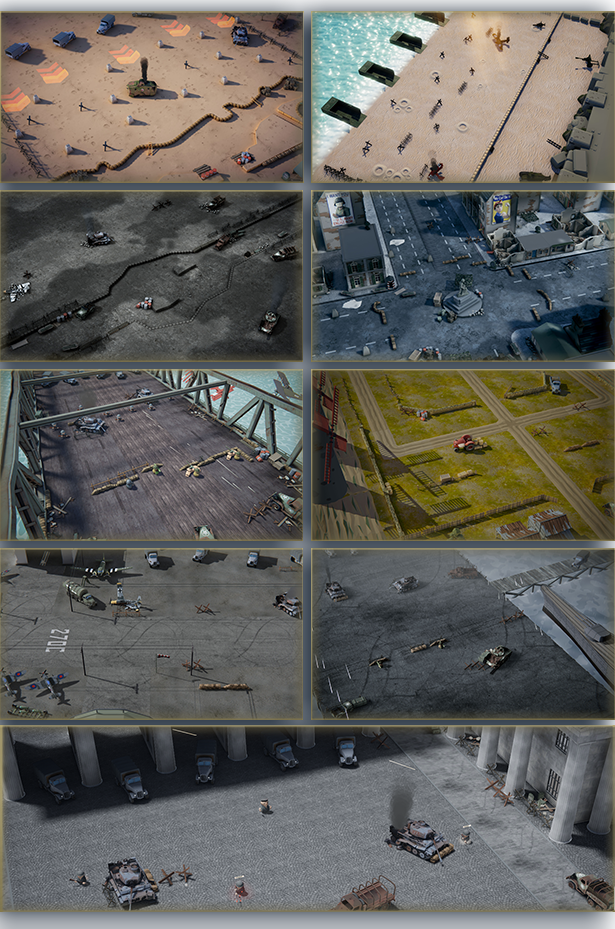 8 different Levels to battle on, one Desert combat, with big obstacles like Tanks and Airplanes. Second one is on the beach, with Bunkers that are supporting you. Third one is a big Trench with 4 routes and charging bayonets. Fourth one is an City Invasion with 4 routes and bombers!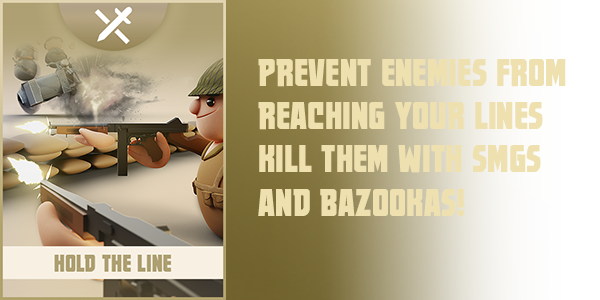 With +77 Upgrades, 4 Passive Powers, and 5 Abilities, each round will have different unit types and different upgrades offered to you as round progress. You can decide which units to play based on what you face in battle.

Control the Commander while using a skill mechanic to decimate the enemies.